An Intensive 5-day Training Course
تحديد الأولويات و إدارة الوقت و السيطرة على ضغوط العمل
كيفية التعامل مع الأسباب العشرة للضغوط في بيئة العمل
Course Introduction
الضغوط هي ردود الأفعال النفسية والفيزيولوجية والسلوكية من قبل الأفراد عندما يرون عدم وجود توازن بين المطالب المفروضة عليهم وقدرتهم على تلبية تلك المطالب، والذي على مدى فترة من الزمن يؤدي إلى اعتلال الصحة. الهدف من هذه الدورة التدريبية "تحديد الأولويات وإدارة الوقت والسيطرة على ضغوط العمل" هو الحصول على معرفة كيفية اكتساب المهارات الضرورية التي توازن الأعمال والامور الشخصية في حياتهم، وتحقيق حياة متوازنة بعيدة عن الإجهاد والضغوط.
Objectives
بنهاية هذه الدوة التدريبية ستكون قادراً على:
تحديد وتقليل الضغوط الواقعة عليك

تطوير طرق فعَالة لإدارة وقتك

زيادة الأداء والتحفيز في العمل

تحسين وضعك الصحي والمعنوي

التأثير الإيجابي على أداء الفريق
Training Methodology
نستخدم أحدث طرق التدريب حيث نجمع بين المحاضرة والحالات الدراسية والأمثلة ونقاش المجموعات ونعطي الفرصة الكاملة للمشاركين في النقاش وطرح قضاياهم وتبادل الخبرات ومن ثم نساعدهم على اختيار الحل الأمثل. سيتخلل هذه الدورة التدريبية أنشطة فردية وجماعية. سيكون اسلوب التدريب الغالب يتضمن مقاطع فيديو ولعب ادوار مع حالات دراسية.
Who Should Attend?
هذه الدورة التدريبية مناسبة لأولئك الذين لديهم العديد من المشاريع والمسؤوليات، ويجدون صعوبة في إدارة وقتهم وتحديد أولوياتهم لإنجاز أهدافهم المطلوبة في الوقت المناسب دون ضغوط.
عليك المشاركة في هذه الدورة إذا كنت:
تنسى الأشياء

تشعر بأنك مشغول بدون سبب

علاقتك الاجتماعية في انخفاض

بدأ بعض زملائك يتفادونك / يتجنبونك

تشعر بالإحباط و تبحث عن وظيفة أخرى

لا تستطيع التعامل مع ضغط العمل الحالي

دائماً متأخر في تقديم المهام الموكلة اليك

تحتاج متابعة عدة مشاريع دون ضغوط

تود الوفاء بالمواعيد المطلوبة في وقتها
Course Outline
إدارة نفسك و مسؤولياتك

المعوقات الشخصية
المعوقات التنظيمية
المعوقات الاجتماعية (البيئية)

المهارات القيادية
تحديد المسؤليات و الأولويات
معايير الأولويات – العاجل والمهم
التعامل مع المقاطعات و الإزعاجات
مفهوم الوقت وأهميته
منحنى النشاط ومنحى الملل
لصوص ومضيعات الوقت
تأجيل الأعمال و أنواعه وعلاجه
المعايير الثلاثة لإدارة الوقت
إدارة الاجتماعات بفاعلية
تنظيم المكتب وإدارة الأوراق
التفويض الفعًال
تعريف الاتصال وأهميته
عملية الاتصال (نموذج ABX)
تدفق الاتصالات الرسمية
أسلوب الساندويتش في التغذية الراجعة
استراتيجيات إدارة الصراع
معنى الجدل - الحوار - الإقناع - التفاوض
أساليب الاقناع في انجاح التفاوض
استراتيجيات التفاوض BATNA, WAP & ZOPA
ما هي الضغوط ومسبباتها؟
لماذا نهتم بإدارة الضغوط؟
الأسباب العشرة المسببة للضغوط في بيئة العمل
التعرف على أهم الضغوط
المراحل الثلاثة لردود الأفعال
تأثير الضغوط على الأداء
استراتيجيات العمل مع الضغوط
ضغوط العمل وتأثيرها على سلوك الموظفين
أنواع السلوك السلبي والعدواني
التعامل مع تصرفات الآخرين العدوانية
استراتيجيات الضغوط الخمسة
علامات الضغوط السلوكية والجسمانية
طرق حل المشكلات
Certificate
Oxford Management Centre Certificate will be provided to delegates who successfully completed the training course.
Accreditation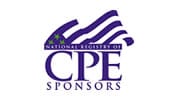 In association with