An Intensive 5-day Training Course
القيادة الإبداعية في بناء علاقات العمل
التفكير بطرق مختلفة لتحقيق الرؤية الإبداعية
Course Introduction
صممت هذه الدورة التدريبية للقادة والمهنيين الذين يرغبون في تطوير مهاراتهم من خلال تزويدهم بالادوات والاساليب التي تساعدهم على الابداع في القيادة والاستفادة من ابداعات فرق العمل لديهم. هذه الدورة التدريبية تمنحكم الفرصة لاستكشاف الذات ومن ثم الانطلاق للتميز في تطوير الأعمال من خلال قيادة الاخرين باحترافية عالية. سيكون التركيز في هذه الدورة التدريبية على التفكير بطرق مختلفة غير تقليدية حيث ستاخذ المشاركين الى اساليب جديدة كلياً من الالهام والاتصال القيادي لتحقيق الرؤية الإبداعية.
Objectives
بنهاية هذه الدورة التدريبية ستكون قادراً على:
وضع بصمتك القيادية الخاصة بك

اختيار الاسلوب الأمثل لاكتشاف ذاتك

القيام بطرق ابداعية والاستفادة من ابداعات الأخرين

التعبير عن رؤيتك بطرق متعددة

التواصل مع الاخرين ومعرفة حدود امكانياتهم
Training Methodology
هذه الدورة التدريبية ستقدم بطريقة تفاعلية مع اسلوب عرض عالي التميز. سيتخلل هذه الدورة التدريبية انشطة فردية وجماعية وسيكون اسلوب التدريب الغالب يتضمن مقاطع فيديو ولعب ادوار مع حالات دراسية بالاضافة الى تبادل الخبرات بين المشاركين وايجاد طرق ابداعية لحل مشكلات من الواقع العملي.
Who Should Attend?
هذه الدورة التدريبية مصممة لــ:
القادة الإداريين في الإدارة العليا

قادة فرق العمل

الأشخاص المسؤلين عن نمو المؤسسة من خلال الأفكار والأساليب الجديدة

المهتمين بالتدريب و الموارد البشرية

الأشخاص الراغبين في تطوير أنفسهم للفرص الوظيفية
Course Outline
حل المشكلات بطرق ابداعية
القيادة الفاعلة

الفرق بين القيادة والإدارة

الفرق بين الإبداع والابتكار

مصادر الابداع

طرق مختلفة لحل المشكلات

اساليب وطرق التفكير وانواعه
التغلب على عوائق الإبداع
التطوير المستمر

الوعي بالذات

رسم الاهداف الشخصية

تبني الابداع كاسلوب

استباق المخاطر
تطوير الرؤية بطرق ابداعية
القبعات السبع للتفكير

استخدام اساليب تفكير مختلفة

نوافذ جوهاري

الاستفادة من قوة الفريق

تأثير بئية المؤسسة على الابداع

التعامل مع اختلاف افكار الناس
Certificate
Oxford Management Centre Certificate will be provided to delegates who successfully completed the training course.
Accreditation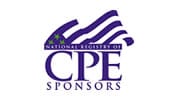 In association with