An Intensive 5-day Training Course
التميّز في إدارة المشتريات و العطاءات و إختيار الموردين
إدارة علاقات الموردين و تخطيط عملية شراء ناجحة
Course Introduction
يقدم هذا البرنامج التدريبي للمشاركين أساسيات التميز في ادارة المشتريات والعطاءات و اختيار الموردين. حيث يتناول عملية الشراء بأكملها من تحديد مواصفات المادة أو المنتج، الى دفع المورد و جميع  الوظائف ذات الصلة. يناقش البرنامج دور ادارة المشتريات و أهميتها للإدارات الأخرى في المؤسسة، بالإضافة إلى استراتيجيات الشراء المختلفة. تُعد العمليات الأساسية المستخدمة في وظيفة الشراء محور التركيز الرئيسي، مثل: طلب الشراء، و تقييم العروض، و إصدار أوامر الشراء، و اختيار الموردين، و إدارة علاقات الموردين، و المناقصات.
و أحد مجالات التركيز الأخرى للبرنامج هي كيفية التميز في ادارة المشتريات من جهة مهارات المشتري الفعالة، و أفضل الممارسات التي ينبغي استخدامها في جميع المراحل لضمان عملية شراء ناجحة. على سبيل المثال، كيفية إتقان مهارات التفاوض لإنشاء عقود قوية مع الموردين. و يختتم البرنامج بتقديم تقنيات للرقابة على و تقييم عملية الشراء باستخدام مؤشرات الأداء الرئيسية.
Objectives
بنهاية هذا البرنامج ستكون قادراً على:
تحسين كفاءة شراء السلع و الخدمات

التواصل الفعال مع الموردين و إنشاء علاقات موثوقة معهم

استخدام تحليل الأسعار، و تحليل التكلفة، و تحليل التكلفة الإجمالية للملكية TCO لتقييم تسعير و عرض الموردين

وضع معايير اختيار الموردين

مراقبة و  إدارة أداء الموردين من خلال آلية منظمة من مؤشرات الأداء الرئيسية
Training Methodology
يدمج هذا البرنامج التدريبي بين المواد النظرية و أمثلة من واقع الصناعة ودراسات الحالة مما يساعد المشاركين على ربط مشاكل عملهم اليومية مع المواد الأكاديمية. سيتم إستخدام العديد من الأدوات التفاعلية، مثل عرض باور بوينت، ودراسة حالات عملية، وأنشطة وتمارين للمشاركين لتعظيم أثر تجربة التعلم.
Who Should Attend?
تناسب هذه الدورة التدريبية مجموعة كبيرة من الموظفين، وستفيد بصورة كبيرة
موظفي المشتريات

الموظفين المشاركين في إجراءات تحديد المواصفات و تقييم أداء الموردين

الموظفين المشاركين في إعداد و تحليل العطاءات

كل من له علاقة بالتفاوض مع الموردين

كل من له نشاط في علاقات الموردين
Course Outline
دور و أهداف ادارة المشتريات في المؤسسة
لماذا تحتاج المؤسسات إلى "شراء"؟
الشراء الصناعي مقابل شراء المستهلك
نظرة عامة على عملية الشراء (التخطيط و التنفيذ و المراقبة و التحكم)
أنواع المواد المشتراة
استراتيجيات الشراء (الشراء الآجل، الاستعانة بمصادر خارجية، التأجير، الشراء الإلكتروني)
مقدمة عن تخطيط المواد و إدارة المخزون
التكاليف المختلفة في تسعير المواد (المواد الخام، النقل، الإنتاج، التأمين)
إشارات لتحريك عملية الشراء
تحديد المواصفات
تحديد مصادر التوريد و تحديد موقعها
اختيار الموردين و طريقة الامداد
أنواع علاقات الموردين
إدارة علاقات الموردين بطريقة جيدة و الحفاظ عليها
أنواع الاتفاقات التعاقدية
جوانب الاتفاقات (مثل شروط الائتمان، و السعر، و خيارات التسليم)
عملية التفاوض كيفية التفاوض مع المورد
عملية التعاقد كيفية إنشاء عقد قوي مع المورد
تحديد الخطوات التي تستغرق وقتاً طويلاً
جعل العملية الداخلية أسرع و أكثر كفاءة
تقليل الوقت الكلي لدورة الشراء
حدود السلطات
إدارة دورة الشراء

إنشاء طلب الشراء (RFI, RFQ, RFP)
تقييم تسعير الموردين و العرض
إصدار أمر الشراء و تتبع حالته
استلام البضائع و دفع المورد

إدارة شراء العقد
الاعتبارات اللوجستية
تحديد متطلبات النقل

وسائل النقل
تقييم وسائل النقل و الاختيار
وثائق النقل
استنتاجات عن المشتري المتميز مسؤولياته و خصائص نجاحه
مراقبة عملية الشراء و اختيار مؤشرات الأداء الرئيسية الصحيحة
مراقبة أداء الموردين

ما هي المعايير للتقييم
اختيار مؤشرات الأداء الرئيسية الصحيحة

قياس أداء البائع
مقاييس SCOR
قياس رضا العملاء
نظام تقييم المورد
طرق مشاركة التقييمات مع الموردين

آليات التغذية الاسترجاعية
Certificate
Oxford Management Centre Certificate will be provided to delegates who successfully completed the training course.
Accreditation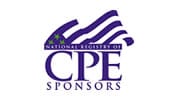 In association with