An Intensive 5-day Training Course
The Art of Managing People
Craft, Vision, and Communicating with People
Course Introduction
This Oxford Management Centre 'The Art of Managing People' training course challenges the earlier concept that management is no longer simply a responsibility. Today there is an increasing recognition of the importance of the skill of people management. How well or badly a team is managed can affect employee retention, productivity, creativity and even your employees' health.
This practical, interactive, and participative 'The Art of Managing People' training course will enhance your management skills in order to motivate your team members by projecting a charismatic and inspiring approach to your role. With practical insights into managerial and behavioural styles, you will explore the core competencies needed in effectively managing an organisation, managing people, and managing change. It makes good business sense to be an effective people manager. If you are unsure about where to begin, we highlight the five steps to get started.
The Art of Managing People training course will highlight:
Implement a people-focused culture
Know your team: their strengths and goals
Make yourself available and listen
Encourage risk taking and innovation
Be a leader, not a manager
Objectives
At the end of this Art of Managing People training course, you will learn to:
Clarify your role & responsibilities as a manager
Embrace a people-focused culture in management
Develop your core managerial style to inspire & engage your team
Understand how to implement successful strategies
Take responsibility for leading change
Training Methodology
Participants in the Art of Management training course will receive thorough training on the subjects covered by the outline with the tutor using a variety of proven adult learning teaching and facilitation techniques. Training course methodology includes highly interactive delivery, relevant and targeted video presentations, case studies, team exercises and participative discussions.
Organisational Impact
Your organisation benefits from managers who return with the skills and knowledge to give the best of themselves whilst engaging and inspiring others to engage more fully in improving their performance.
Effective managers who take responsibility to achieve objectives & goals
People-focused culture focus engages others to achieve their best
Develop their core managerial style to inspire their people
Implement alignment to achieve successful strategies
Manage innovation to become a cutting-edge organisation
Embrace and lead change initiatives
Personal Impact
This training course will give participants the confidence, drive, and ability to challenge themselves and develop a people-focused culture, thus achieving greater engagement.
Understanding of their own management style and motivational drivers
Appropriate strategies for day-to-day managing and delegating
Listening and questioning skills for improved trust, respect, and communication
Develop & employ a people-focused culture for improved performance
Engage and support others in the achievement of organisational objectives
Creative thinking and decision-making skills
Who Should Attend?
This Oxford Management Centre training course is valuable for all people who need to manage people and performance. The course covers development across a wide range of experience, both new or prospective.
This course is suitable to a wide range of professionals but will greatly benefit:
Supervisors who are planning to become managers
Newly appointed managers
Team leaders
Team managers aspiring to become leaders
Experienced professionals wish to refresh and develop their management skills
Course Outline
Day 1
Understanding Your Role and Responsibilities
Taking a world view
Define the term "management"
The role of character in management
The dimensions and characteristics of behavioural styles
Your behavioural style: Strengths and areas for development
Be a Leader
Day 2
Developing a People-Focused Culture
Establishing direction and communicating vision
The impact of organisation culture
Applying emotional intelligence in self and others
Conflict resolution & handling pressure with EI
Developing key elements for business excellence
Missions, visions and success factors
Day 3
Team Development & Engagement
The goals of teamwork
High performance team masterplan
Identifying effective team behaviours
Overcoming obstacles to effective teams
Delegation and building trust
Giving feedback provides engagement
Day 4
Communication: The Key to Success
The art of communication as a manager
Building your skills as an effective communicator
The power of vision
Using language, a word pictures to demonstrate your vision
Listening and questioning skills
Dealing with difficult conversations
Day 5
Managing Innovation and Leading Change
How our thinking works in respect of team innovation
Difference between vertical and lateral approaches; what are the benefits
Building credibility by achieving results
Balancing risk and capitalizing on opportunities
Facilitating and managing change
Action Planning
Certificate
Oxford Management Centre Certificate will be provided to delegates who successfully completed the training course.
Accreditation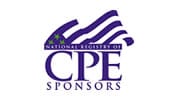 In association with
Choose the date and location that suits you: