An Intensive 5-day Training Course
Strategic Talent Management in the Oil and Gas Industry
Identifying, Developing and Retaining Talent for Organisational Success
Course Introduction
The Oil and Gas Industry is facing a human resource problem of unprecedented scale with various disciplines reporting that within 5 years they will see over 50% of their workforce retiring, taking with them all that knowledge and expertise. Known as the 5/50 issue, this, along with current global market forces, there has never been a more imperative time for the industry to address its talent management strategies to ensure continued sustainability and growth.
This highly interactive and leading-edge OXFORD Management training course will provide insights into current talent management strategies as well give new ideas and thoughts on developing systems for the future growth the organisation.  It will look in depth across the talent management process, from  identification of talent, through to the development and retention, as well as take a high level strategic view on succession planning and conducting powerful Organisational Capability Reviews (OCR).
Objectives
In this training course on Strategic Talent Management in the Oil and Gas Industry, you will learn to:
Adopt new perspectives around talent management and high potential identification
Apply leading edge, methods and techniques of aligning Business Strategy and Talent Management
Develop robust, workable process and systems to identify, develop and retain your talent and high potentials
Implement pro-active development strategies to ensure your talent and high potential achieve their optimum performance
Provide clear strategic direction to optimize your talent and high potential pipeline to provide continued sustainable growth
OCR (Organizational Capability Reviews) as a key differentiator in an organizations' talent success and how this is achieved
Who Should Attend?
This Talent Management training Course will greatly benefit individuals, aligned to the identification, development and retention of talent and high potential people in the business, including:
HR / L&D / Talent Professionals
Training Managers
OD Specialists
Recruitment Officers and Managers
Retention / Compensation personnel
Those who wish to develop their leadership knowledge and skills in strategically managing, developing and retaining talent and high potential people
Course Outline
Key Factors in Defining and Attracting Talent in the Oil and Gas Industry
How to Create your High Potential Talent Pool?
Understand the Main Talent Management Models, Grading and Structures
Assessment Methods and Systems - Use of Psychometric/Behavioural/Competency Frameworks
Developing your Talent and High Potentials through Focused High Calibre Development Options
Build Workable Strategies for Retaining and Sustaining your Talent and High Potentials
Learn the Key Factors in Creating a Sustainable Talent Pipeline
Conducting Strategic Succession Planning and Organisational Capability Review (OCR)
Defining your Bench Strength (critical and non-critical roles and tasks)
How to Effectively Communicate the Strategy to the Board and the Company?
Certificate
Oxford Management Centre Certificate will be provided to delegates who successfully completed the training course.
Accreditation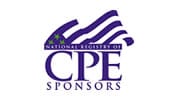 In association with

GLOMACS Training & Consultancy

PetroKnowledge

The Energy Training Centre
This training course is also part of below 10-day title:
Choose the date and location that suits you:
Classroom Sessions
Online Sessions