An Intensive 5-day Training Course
The Oxford Adaptive Leadership
Change to Survive
Course Introduction
"Be flexible like trees; when the wind blows bend, but do not break." - Matshona Dhliwayo


This Oxford Adaptive Leadership training course is a critical skill set for anyone looking to drive change in an increasingly complex world of conflicting demands and constantly changing priorities. The Oxford Adaptive Leadership uses practices and strategies designed to accomplish significant change and develop the sustainability required in challenging, competitive, and complex environments.
Leadership faces two challenging environments – technical problems which have technical solutions, and cognitive problems which have no fixed or recognised solutions. The skills needed to focus on the cognitive problems at hand, with a view of finding solutions to correct the issues in the shortest possible time and in the most effective way are where you need adaptive leadership expertise. The Oxford Adaptive Leadership training course will develop the practices and techniques to ensure any team member within the organization can become an effective adaptive leader.
This Oxford Adaptive Leadership training course will highlight:
Building capacities of the organization to learn, change culture and adapt to the use of new technology
Encourage the innovation of their team members
Stay abreast of current trends by their dedication to being lifelong learners
Adaptive leaders entertain divergent and diverse views before major decisions are made
Adaptive leaders have a willingness to take risks and experiment
Objectives
At the end of this this Oxford Adaptive Leadership training course, you will learn to:
Make individuals and team members feel valued and respected
Effectively manage themselves and develop quality relationships
Develop the members of their team, helping them to recognize their true potential
Earn the respect of others by practicing what they preach
Apply the actions and qualities of effective adaptive leaders
Training Methodology
This Oxford Adaptive Leadership training course will utilise a variety of proven adult learning techniques to ensure maximum understanding, comprehension and retention of the information presented. This includes experiential group activities, individual exercises, mini-case studies and syndicate discussions. Formal inputs are used to introduce underpinning theory. A key part of the learning process is sharing the differing experiences participants bring, as well as experimenting with novel – and sometimes challenging – techniques
Organisational Impact
Your organisation will benefit from leaders returning with the knowledge and skill of how to get the best from themselves and inspire others to engage more fully to improve their performance in today's fast-moving environment.
In summary, your organisation will benefit from:
More effective leaders who are in control of their emotions and Intune with business changes
Resulting in leaders who focus on results and goal achievement
Improved managerial communications
Higher levels of accountability and productivity
Engagement that tackles change and innovation head-on
Clearer thinking and faster decision-making leading to cutting edge business practices
Personal Impact
This Oxford Adaptive Leadership training course will give participants the confidence, drive, and skills to challenge themselves towards higher managerial performance.
Specifically, they will develop:
Appropriate strategies for day-to-day leadership
Ways to use communication, influence, and persuasion to engage with colleagues
Ways to manage performance and turn people around
How to motivate and support others in the achievement of targets
How to empower them self and their people
The skills to meet ever changing challenges and complex problems
Who Should Attend?
This Oxford Adaptive Leadership training course is suitable to a wide range of professionals but will greatly benefit:
Managers and Leaders implementing change processes
Department Heads involved in complex change
Strategic decision makers
Team Leaders faced with complex change implementation
Leaders looking for sustainability in an ever-changing world
Course Outline
Day 1
Building Capacity
Change the culture
Adapt to new technology
Developing the right attitude
Characteristics of adaptive leadership
Openness to new ideas
Leading a creative climate
Day 2
Decisions Making & Problem Solving
Uncertainty - many facts may not be known.
Complexity - you must consider many interrelated factors.
High-risk consequences - the impact of the decision may be significant.
Divergent and diverse thinking
Interpersonal issues - it can be difficult to predict how other people will react.
Tools and techniques in decision making
Day 3
Risks and Experimentation
Goal setting and prioritization
Deliberate vs. experimental approaches
Formalizing trial and error methods for improvement and innovation
Planning for implementation
Organizing for implementation
Test phases and pilot projects
Day 4
Adapting to Change
Creating a vision to change
Managing the principles of change
Dealing with resistance
Managing the four states & reactions to change
Tools & techniques to assist the change process
Empowering people to act
Day 5
Develop the Team
Earn their respect
Help them to recognize their true potential
Making individuals feel valued and respected
Factors in team development
Dealing with conflict in teams
Giving feedback for improved performance
Certificate
Oxford Management Centre Certificate will be provided to delegates who successfully completed the training course.
Accreditation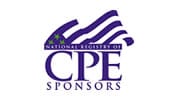 In association with

GLOMACS Training & Consultancy

KC Academy

The Energy Training Centre
This training course is also part of below 10-day title:
Choose the date and location that suits you: