An Intensive 5-day Training Course
Mini MBA for Learning & Development Professionals in the Oil, Gas & Petrochemical Industry
Training Management, Organisational Learning, Talent Management, and Organisational Development (OD)
Course Introduction
This exciting and innovative Course on Mini MBA for Learning & Development Professionals in the Oil, Gas & Petrochemical Industry will introduce you to the latest and best practices in training management and organisational learning. This Course is paced, practical and highly rewarding. 
You will learn about how to become a truly 'learning organisation' . You will also develop your skills related to the leadership of training and development
This OXFORD Management Centre training course will introduce you to the latest and proven techniques for Training Management, Organisational Learning, Talent Management, and Organisational Development (OD). Your professional practice and career will be enhanced by attending this important 5-day course.
Objectives
Demonstrate an understanding of Organisational Learning theory
Explain the concept of effective Training Management
Utilise the skills of OD for Organisational Learning & Training Management
Apply appropriate skills for developing a learning organisation
Develop training suitable for a particular audience or workgroup
Who Should Attend?
Anyone involved in Learning & Development, Training or Talent Management
Managers, Supervisors and Leaders in all sectors
Human Resource (HR) personnel at all levels
Occupational Health & Safety Personnel
Anyone concerned with Organisational Learning
Those who need to know more about Organisational Development (OD)
Course Outline
Organisational Strategy and its link to Learning and Development
Practical Approaches to managing your Training and Learning spend properly
The Application of Training Management in World Class Organisations
The Practical Steps involved in becoming a Learning Organisation
Best-Practices in Learning and Development
Basics of Finance of Learning Professionals
Change Leadership
Measuring your Organisation's readiness to Change
Becoming a Learning Organisation
Learning and Development
Certificate
Oxford Management Centre Certificate will be provided to delegates who successfully completed the training course.
Accreditation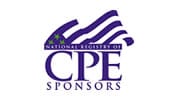 In association with
This training course is also part of below 10-day title: