An Intensive 5-day Training Course
Mastering People Management & Team Leadership
Building Accountability, Action and Agility Into Your Team Culture
Course Introduction
"None of us is as smart as all of us".
The difference between leadership and management is important to understand. One maintains the status quo and the other is able to anticipate the future and drive individuals and teams to be relevant and successful each and every day.
In this OXFORD Management Centre training workshop you'll be exposed to theory and practice that will boost your enthusiasm to implement best practices in a number of areas.  In this fast-moving, high-impact workshop you'll learn what it takes to become more influential as an agent of change in a sea of intransigence.  These powerful techniques and practices are life skills that can be applied 24 7.
Objectives
Understand your Role as Manager and Leader
Establish Clear Objectives and Standards of Performance for your Teams
Manage your Workload using Effective Prioritisation and Delegation Techniques
Maximise your Influencing Skills through Skilled Communication
Build an Effective Team and Exceed Expectations
Who Should Attend?
All individuals who are challenged to build successful teams and provide effective leadership:
All Leaders
Management Professionals
Team Leaders
Supervisors
Course Outline
Developing the Courage to Lead instead of Managing
Understanding the Biological Impact of Leadership
How to Change your Style of Leadership to suit the Competency and Maturity of each Individual?
Leveraging the Talents of Members of your Team
Creating a sense of Psychological Intimacy between Team Members
Leveraging your Measurement System to promote Continuous Improvement
Learning to Coach daily and Avoid the Challenging Performance Appraisal
Identify and Resolve Common Team Problems
Initiate Techniques to overcome Mental Blocks, Build a Culture of Team Creativity and Innovation
Introduce Rapid Conflict Resolution Techniques to eradicate Dysfunctional, Counter-Productive Behavior
Certificate
Oxford Management Centre Certificate will be provided to delegates who successfully completed the training course.
Accreditation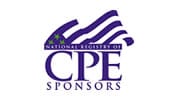 This training course is also part of below 10-day title:
Choose the date and location that suits you: