An Intensive 5-day Training Course
Improve your Effectiveness at Work
Remember More, Read Better and Communicate Clearly
Course Introduction
Do you have a good memory- for example, can you easily remember lists of information?
And do you tackle your reading tasks with confidence -or do you feel uncomfortable and out of control with your reading workload?
This Oxford Course teaches you powerful strategies for reading documents and books, and for remembering important information. It will also introduce you to useful approaches to creative - thinking, problem-solving, teamworking and presenting your ideas.
Objectives
Improve everyday reading, note-making and memory skills
Improve interpersonal communications and team working skills
Develop common-sense approaches to creativity, innovation and problem-solving at work
Update your thinking about time management and planning for results
Revise and refresh basic skills needed to build your career
Improve your effectiveness at work
Who Should Attend?
Anyone who wants to refresh and update essential core skills needed to be successful. It is suitable for staff across an organisation, regardless of experience and seniority, and thus will greatly benefit:
Managers from All Levels
Marketing, HR and PR Professionals
Salespeople
Members of Project Teams/Groups
Anyone wanting to Improve their Effectiveness at Work
Course Outline
Fast Reading, Slow Reading and Reading with Confidence
Memory Principles - and How to Remember Lists
Learn to use Mind Mapping - the extraordinary note - Making, Planning and Creativity Tool
Getting your Point Across - Know What to Say and When to Say It
Working in Groups and What you can do to help a team Meet its Objectives
Dealing with Difficult People
Planning (What You Have To Do) and Prioritisation (What You Must Do First)
Dealing with Interruptions and Distractions
Four Key Focus Areas for Creativity at Work
Finding Balance between Working-Life and Home-Life
Certificate
Oxford Management Centre Certificate will be provided to delegates who successfully completed the training course.
Accreditation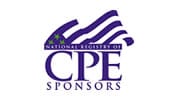 In association with