An Intensive 3-day Training Course
Big Data for Managers
Techniques to Leverage Big Data to Gain Business Values
Course Introduction
The flow of big data in-and-out of the work environment represents big opportunities for businesses to add unprecedented capabilities.  As corporate shift paradigms towards higher levels of integration, intelligence, efficiency, and sustainability, effective exploitation of the big data becomes the need of the hour. One of the strategies to recognize patterns, identify explanatory features' relationships, test scenarios for comprehensive calculated decisions, and extract innovative insights is advanced big data analytics.
This OXFORD Management online training course on Big Data for Managers aims to highlight innovative techniques that leverage big data and their application to gain actionable insights that garner business values. Additionally, the training highlights the levels of big data analytics, including operational and advanced techniques. 
Objectives
Appreciate the four characteristics of big data
Familiarize with the levels of big data analytics
Identify big data opportunities
Understand big data lifecycle and framework
Apply operational and advanced big data analytics to business value  
Training Methodology
This online training course will utilize a variety of proven online learning techniques to ensure maximum understanding, comprehension, retention of the information presented. The training course is conducted Online via an Advanced Virtual Learning Platform in the comfort of any location of your choice.
Who Should Attend?
This virtual training course is suitable to a wide range of professionals but will especially benefit:
Data and Information Analysts
Professionals in Operation Monitoring and Control Centres
Business and government leaders
Professionals working in industrial, energy, manufacturing, retail, information technology, engineering, finance, procurement and human resource fields
Educators, researchers, technologists and academics 
Course Outline
Four Main Characteristics of Big Data
Big Data Revolution in Business
Big Data Lifecycle and Workflow
Big Data Analytics Concepts and Techniques
Operational Big Data Analytics: Descriptive and Diagnostic 
Advanced Big Data Analytics: Predictive, Prescriptive, and Cognitive
Big Data-Based Methods and Models 
Certificate
Oxford Management Centre Certificate will be provided to delegates who successfully completed the training course.
Accreditation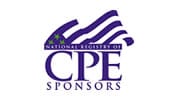 In association with