An Intensive 5-day Training Course
تطوير أساليب العمل و تحسين إجراءاته
التكيّف التنظيمي والإجرائي مع تداعيات أزمة كورونا
Course Introduction
في ظل ما يشهده العالم من تطور هائل وسريع في مجال الإدارة، لم يعد من المقبول أبداً أن توصف أي مؤسسة أو وحدة إدارية بالجمود الإداري أو البيروقراطية الشديدة، خاصة إذا كانت تلك الوحدة أو المؤسسة تسعى الى التطوير و التحسين المستمر، و زيادة درجة رضا المتعاملين معها، و زيادة درجة تأثيرها الإيجابي في المجتمع. و بالتالي إهتم العلماء و كبار الممارسين لعلم الإدارة، بتقديم أدوات ونماذج تساعد في تحليل أساليب العمل والإجراءات من أجل اكتشاف مواطن الضعف ونقاط القوة في تلك الأساليب والإجراءات، وكذلك تقديم أساليب ونماذج من شأنها تطوير تلك الأساليب القائمة، بحيث تتوافر لأي مؤسسة تسعى الى التطوير سلسلة بسيطة من الأساليب والإجراءات التي تضمن تحقيق أهداف المؤسسة أو الوحدة الإدارية بأعلى قدر من الفاعلية و الكفاءة و بدون أي موارد أو قدرات أو مجهود مهدور.
و خلال هذه الدورة التدريبية المميزة نستعرض تلك النماذج و الأساليب و المهارات اللازمة لتطوير و تحسين أساليب العمل و تحسين الإجراءات في المنظمات المعاصرة.
Objectives
بنهاية هذه الدورة التدريبية سيكون المشارك قادراً على:
إكتساب مهارة التحليل و التقييم لوضع العمل و أساليب و إجراءات العمل الحالية

إكتشاف مواطن الضعف في أساليب و إجراءات العمل الحالية و التي تحتاج الى تطوير أو تبسيط

تطبيق كافة المراحل اللازمة لتطوير وسائل و إجراءات العمل وصولاً للوضع الأفضل الذي يحقق الأهداف التنظيمية بكفاءة و فاعلية

إستخدام النماذج و الأدوات و الأساليب العلمية و العملية الحديثة اللازمة لتطوير و تبسيط إجراءات العمل

إعداد دليل إجراءات العمل بما يضمن سير العمل في الوحدة بكفاءة و فاعلية
Training Methodology
تعتمد الدورة بشكل أساسي على الأسلوب التشاركي Participatory Training Approach، حيث يتم إستخدام النقاشات المنظمة، و مجموعات العمل، و جلسات العصف الذهني، و دراسات الحالة، و لعب الأدوار، و كذلك الألعاب التدريبية الملائمة، التي تستخدم لكسر الجليد و تنشط المتدربين بما يخدم أهداف البرنامج.
Who Should Attend?
هذه الدورة التدريبية مناسبة لـــــ:
جميع الموظفين والمديرين بكافة المستويات الادارية، خاصة الذين توكل إليهم مهام التنظيم والتخطيط

أولئك الذين يمكنهم أن يشاركوا في لجان أو توكل إليهم مهام تطوير و تبسيط إجراءات العمل
Course Outline
أساسيات ومفاهيم تطوير أساليب العمل وتحسين الإجراءات
وظائف المدير وأهمية إجراءات العمل لإنجاح تلك الوظائف

مفهوم إجراءات العمل والخصائص الأساسية للإجراءات الفعالة

التوازن بين فاعلية وكفاءة الإجراءات والأساليب

أعراض ومظاهر تعقد الإجراءات وعواقبها (الاقتصادية والانسانية والفنية)

المفاهيم الأساسية في تبسيط إجراءات العمل

المداخل المختلفة لتطوير أساليب العمل وتحسين وتبسيط الإجراءات
أدوات تحليل الوضع الحالي لتطوير وتحسين وتبسيط أساليب وإجراءات العمل
الخطوات العملية والعلمية لتبسيط إجراءات العمل

أدوات تحليل الوضع الحالي واكتشاف مواطن الضعف

تحليل وتسجيل ومعاينة إجراءات العمل الحالية (AS IS Models)

أسلوب تتبع الإجراءات Flow Diagram

أسلوب تدفق النشاط Flow Chart

خريطة سير الإجراءات الوظيفية Cross-Functional Flowchart
الأساليب الحديثة في تصميم الإجراءات و تطوير أساليب العمل
إستخدام مخططات السبب و النتيجة لحل مشكلات العمل و تطوير الاجراءات

إستخدام أسلوب ESSA لتطوير نظم العمل و التحول الى الادارة الالكترونية

إستخدام مصفوفة الأهمية والأداء P&I Matrix

مبادئ LEAN لتطوير أساليب العمل و تحسين تبسيط الإجراءات

إستخدام أسلوب 5 S لتحسين و تبسيط اجراءات العمل

نموذج SIPOC (الموردين – المدخلات – العملية – المخرجات – العملاء)
Certificate
Oxford Management Centre Certificate will be provided to delegates who successfully completed the training course.
Accreditation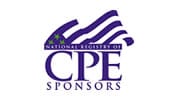 In association with